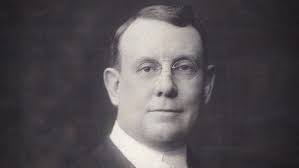 Who in the World is J. Riely Gordon?
Are you familiar with J. Riely Gordon? Chances are, if you have not heard the name you are a least very familiar with his work. Riely, a nationally recognized architect from San Antonio, Texas, was most known for his 18 beautiful Texas courthouses erected between 1883 and 1898. You guessed it! He was the architect that designed our very own Wise County Courthouse. Built between 1895 and 1896 our courthouse was deemed architecturally perfect by the design community. The Texas pink granite beauty became the crown jewel of the Decatur Town Square. We are in good company as the Texas State Capitol is also made out of pink granite. Why pink granite? The stone is beautiful and unique, but it may have had more to do with the fact that Texas is home to the second largest granite deposit in the world.
The Decatur Town Square, which was laid out in 1857, was now ready to take its place in Texas history.
We want to pay tribute to Decatur Town Square's history as well as applaud its revitalization
Great things have happened ~ Great things are coming
People in small towns, much more than cities, share a destiny ~ Richard Russo