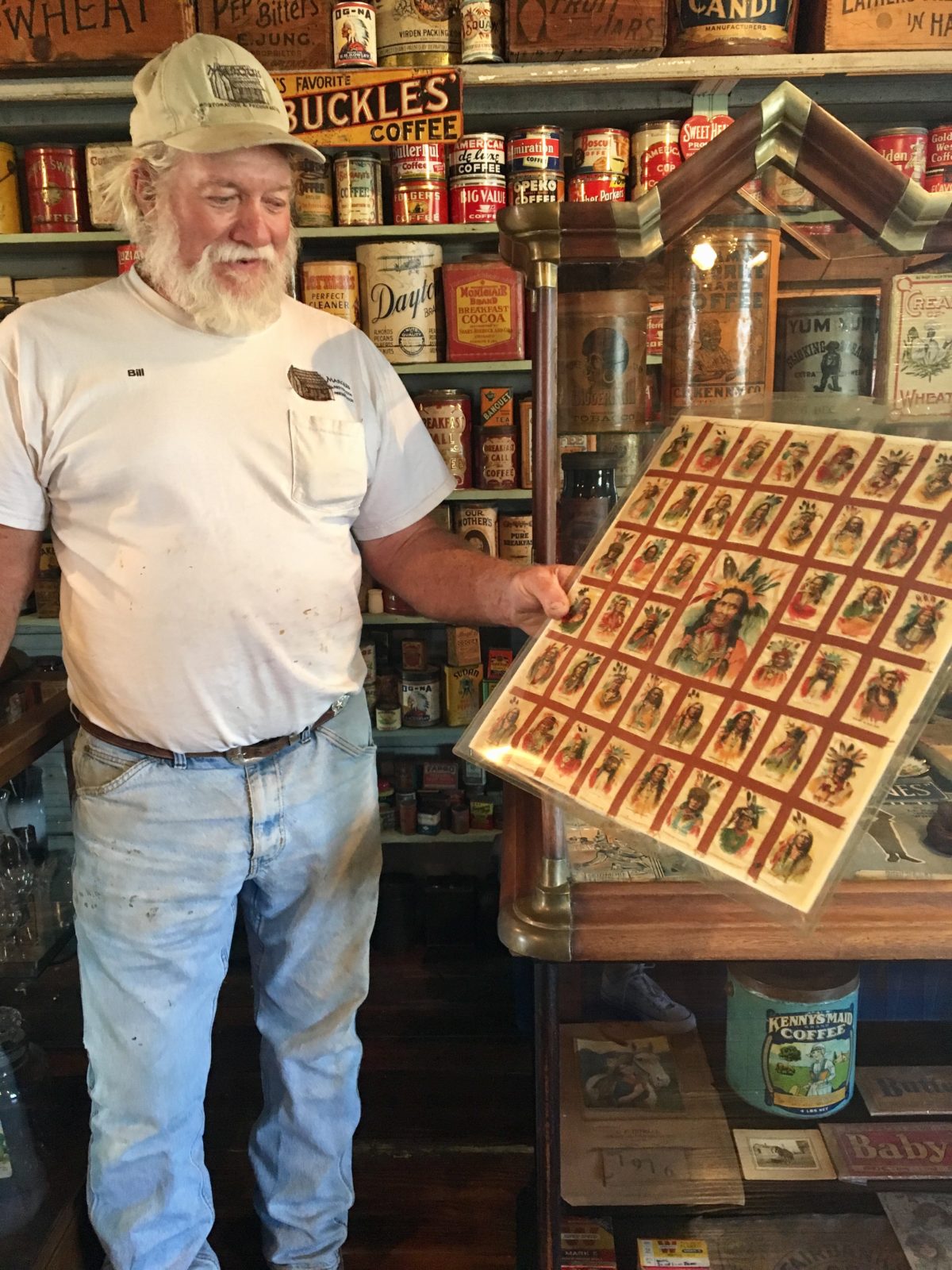 Preserving the Craftsmanship of the Past
There is no way even to begin to categorize Bill Marquis –except extraordinary. Listening to him talk is like learning from a Master.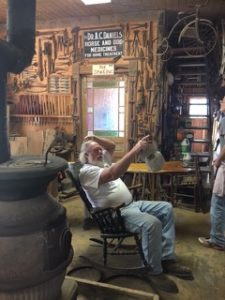 He is a self-taught restorer of historical cabins all around Texas. When asked how he learned to restore things he merely answers "common sense." Bill has a great appreciation for anything old. He is an avid collector happily showing accumulations of branding irons, old doors, and vintage tins. His barbed wire collection numbering 11,000 put him in the Cowboy Hall of Fame. He is a historian who knows boundless information about Texas history and geography. He is a beekeeper using hollow logs for hives like the old people from Greenwood (where he grew up).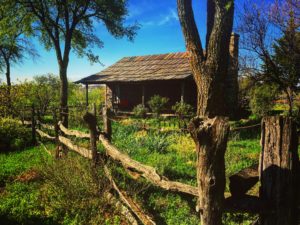 The bees produce a lot more honey this way. He makes beeswax candles that require dipping eighty times. He is a craftsman of exquisite furniture. He also designed and constructed the gates at the front of his property. Bill artfully displays his many collections on the walls of his home and workshop as well as his fences. His lovely wife, June, is an artist in her own right creating original Western watercolors and pencil etchings. She is also an amazing horticulturist. Bill has been a surfer as well as a game and bird watching guide for celebrities in the Big Bend area of Texas. A kind and patient man always ready with a story or joke, he never tires of repeating all the many facts that are part of his wealth of information.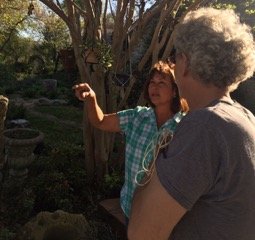 This man is incredibly hard working, and to see what he accomplishes in a day is mind boggling. Bill is doggedly determined once almost getting into a fistfight over trying to save the last store from Stony, Texas. After spending time with Bill, you realize there would never be enough time to learn all there is to him. It may seem like Bill Marquis is a tall tale hero, but he is, in fact, the real deal. Come to the Antique Western Show and Sale at the Decatur Civic Center on April 8th and 9th! Just the opportunity to meet Bill Marquis is reason enough to come!